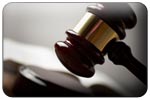 STATEMENT OF LOCATIONS WHERE ALL NOTICES OF THE MEETINGS OF THE PUBLIC BODIES OF THE CITY OF GLENDALE WILL BE POSTED:
Pursuant to A.R.S. § 38-431.02, the following locations are designated as places where all public notices of meetings of public bodies of the City, including the City Council, boards, commissions, committees, subcommittees and agencies, shall be posted:
1. City of Glendale's Official Website: www.glendaleaz.com
2. Electronic Posting Boards located by the 1st floor main entrance to City Hall main lobby and by the main entrance to the City Council Chambers.
All locations are open and available to the public at all times.
Meeting notices will indicate the date, time and place of the meeting and will include an agenda or information concerning the manner in which the public may obtain an agenda for the meeting.
Dated this 7th day of March, 2017.
Glendale City Council
By Julie K. Bower, MMC, City Clerk